Singer 191 Sewing Machine
The Singer Class 191 models were made in many locations. The 191K models made in Kilbowie, Scotland date from 1957 to 1960.
191K = Kilbowie, Scotland
191J = St John's, Canada
191B = Bonnieres, France
191M = Monza, Italy
191U = Utsunomiya, Japan
191R = Queretaro, Mexico
The 191's were a cast iron vertical oscillating hook straight stitch model with reverse stitch and a drop feed capability for free motion work.
The 191K was closely related to the model 15K110. In fact for the Kilbowie factory, the same serial number batches were allocated to include both the 191K and the 15K110 together. However the 191B and 191M models were more closley related to the 15-91, which used a different hook and bobbin case system.
Some sources reference an aluminium bodied version of the 191, although we have never come across one of these ourselves.
Some versions of the 191R made in Mexico have a rectangular stitch length plate rather than the round one.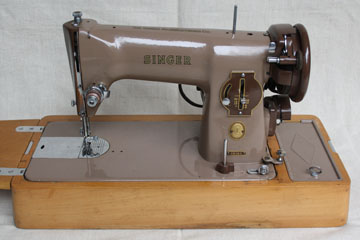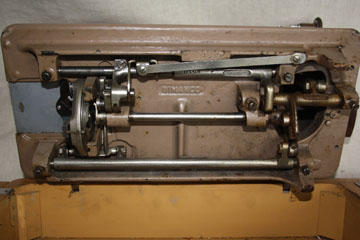 Confusingly there is also a 191D, which is an industrial model and completely different to those 191 models above.