Gritzner Sewing Machines
Max Carl Gritzner (1825 - 1892) started to manufacture sewing machines in 1872 in the small town of Durlach in Germany.
The business prospered and by 1902 it was celebrating the production of its one millionth machine, making it one of Germany's largest manufacturers.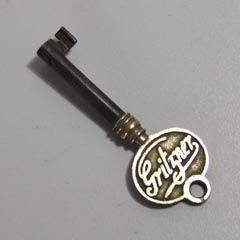 During the 1940's Gritzner merged with Pfalzische to become Gritzner-Kayser AG.
In 1957 the Gritzner-Kayser company was bought by Pfaff which merged its manufacturing production with its own.