Bell Micro MB (102) Sewing Machine Threading Diagram
In order for the Bell Micro model MB (102) minaiture sewing machine to work correctly it is essential that it is properly threaded.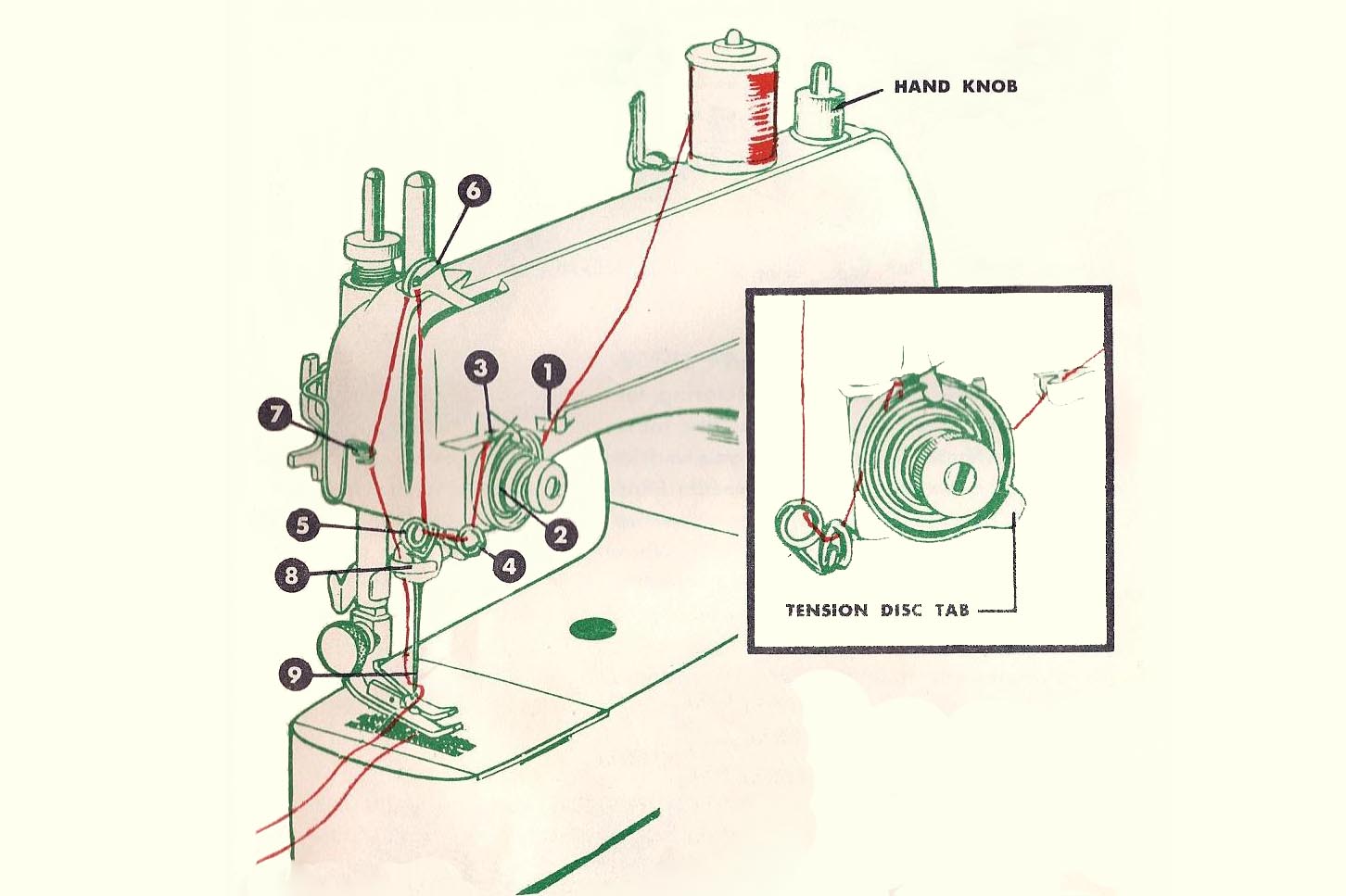 To Thread a Bell Micro:
Raise the presser foot and turn the hand knob counter-clockwise until the take-up arm (6) is at its highest position.
Place a spool of thread on the spool pin and ensure the spool retaining clip is in place and that the spool can rotate freely.
Draw the thread from the spool and pass it through the upper arm thread guide (1) and then down and between the tension discs (2) and up the other side through the check spring (3.)
Next loop the thread through guides (4) and (5) then from front to back through the take-up arm (6).
Pass the thread through the eye of the take-up spring (7) then down through the needlebar thread guide (8.)
Finally, lower the presser foot and thread the needle (9) from left to right.
Thread Release:
To pull thread freely through the needle before cutting off, release the top tension by pressing the tab on the outer tension disc.