Singer Simanco 86187
Narrow Presser Foot 3/16"
Sometimes known as a 'Slim Jim' foot. This narrow 3/16" wide presser foot is mainly used on industrial models in tight spaces, but it can also be used on domestic machines.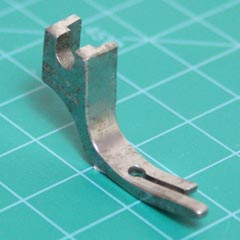 Find more Singer / Simanco Numbers for other accessories, attachments and tools.