Singer 411G and 431G Sewing Machines
The Singer models 411G and 431G were probably the pinnacle of Singer's sewing machine designs. These models built upon the outstanding foundation of the class 201 machines and used a similar concept of a direct gear driven rotating hook assembly with all metal gears. Coupled with this, these models added the slant shank zigzag arrangement to produce a machine of outstanding ability.
Manufactured in Germany, these exceptionally robust machines produce outstanding performance and realiabity, resulting in them now being one of the most highly sought after by enthusiasts who demand the highest stitch quality from an extremely versatile machine with full capabilities. They were always expensive to manufacture and were only made in small numbers in 1964 and 1965 so that they are usually hard to find. This scarcity of a most desirable model is almost always reflected in the prices they command when they do occasionally become available.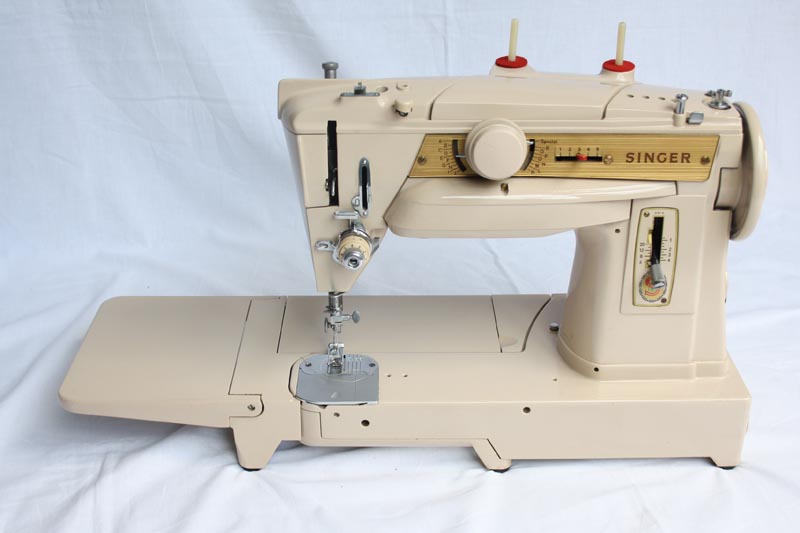 The 431G is similar to the 411G but has a removable bed to form a free arm machine. It is therefore a lot more desirable, making this model particularly sought after. The models incorporate 8 built-in zigzag patterns, but extra patterns can be obtained by fitting top hat pattern cams beneath a flap on top of the machine. By altering the length and width of stitches along with the basic patterns a huge variety of results can be obtained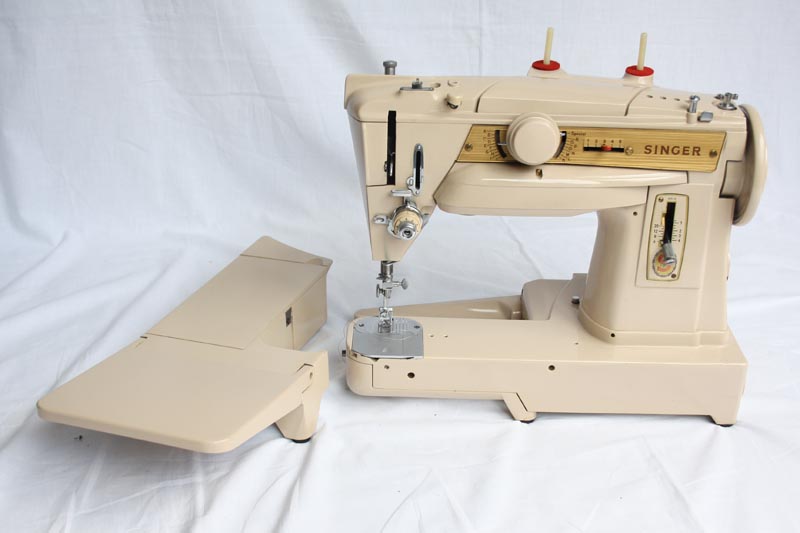 Some examples of these models include the capability to operate as a chain stitch machine. This is very easily achieved by removing the bobbin and changing to a special throat plate. This is very quick and easy to do and the results are excellent.